Click on Picture to see larger one. Be sure to scroll right to see the full picture.
This picture was taken Ft. Dix, NJ just before they shipped out overseas.

The Officers of the 150th


Lt. Col. Van Atta Company Commander
Maj. Reagan Executive Officer
(eventually became Company Commander)
Taken Dec 1943, before going overseas.


Col. Reagan & Gen. Eddy


Capt. Oberdorf


Lt. Feldman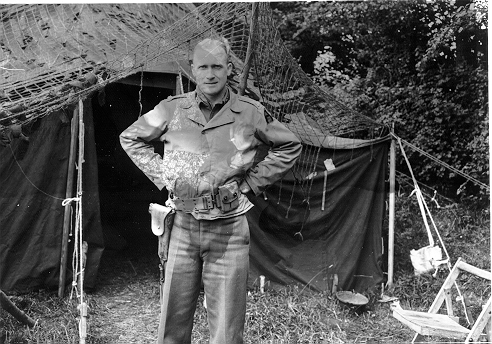 Col. Van Atta, the first C.O.
| | |
| --- | --- |
| Colonel Van Atta & Major Knight | Capt. Makholm |
| Capt. Christiansen | Capt. Christiansen |
| 2nd Lt. Baker, Capt. Makholm | |
Major Merzweiler & a few young girls in Czechoslovakia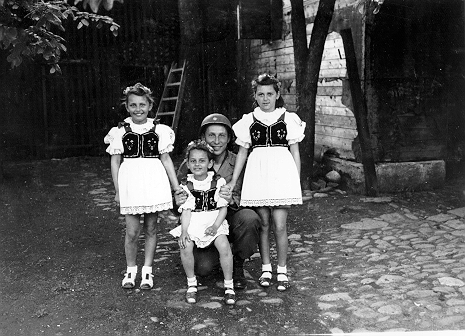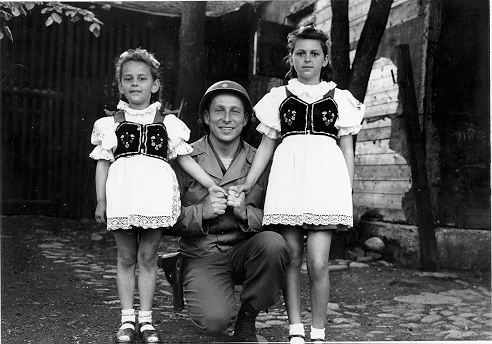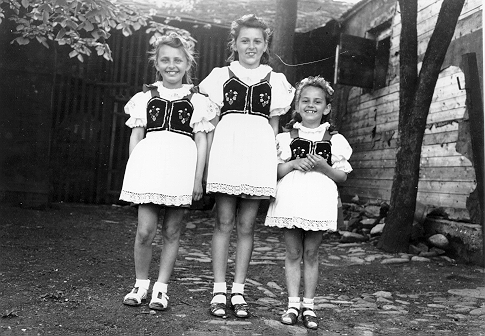 One of the girl's mothers in the picture insisted on giving the Major pictured above
one of the traditional costumes the girls are shown wearing. He said they buried
them during the war for safe-keeping and dug them up when they were liberated
to celebrate.
His daughter was about the age of the girls, and he took the traditional dress home
to his daughter. His granddaughter now has that dress you see in the picture.

Back to Troops index page