Europe 1984
(pg. 2.)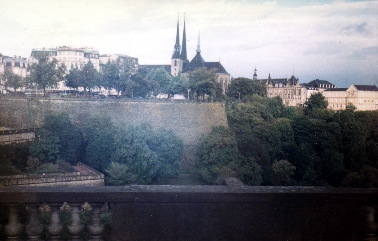 Luxembourg. Above 1984. Below 1944.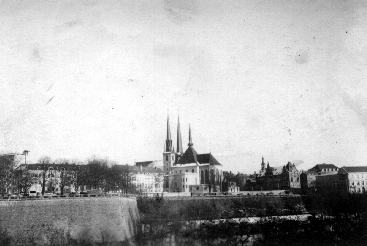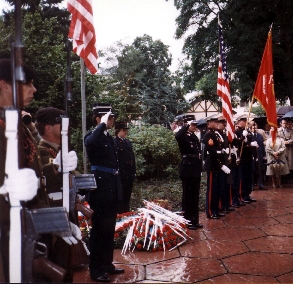 Unveiling of monument dedicated to U.S. Liberators.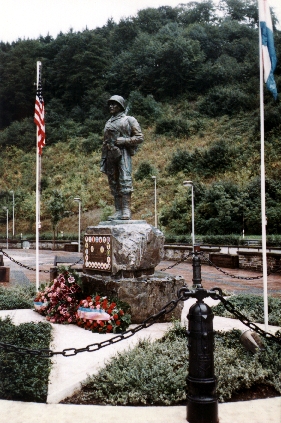 Monument in Clerveaux titled To Our Liberators.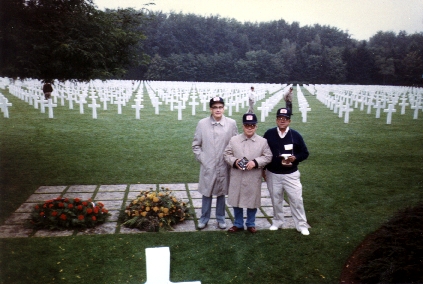 Another of the massive overseas American graveyards. This with Gen. Patton buried in it.
Tom Heatley, Pat MacIsaac, ????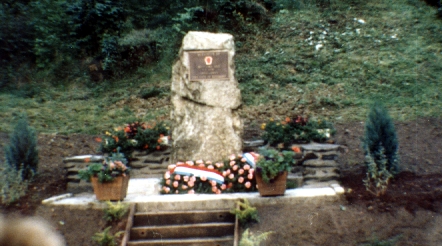 Memorial at Hoesdorf.

A Lunch stop in Regensburg.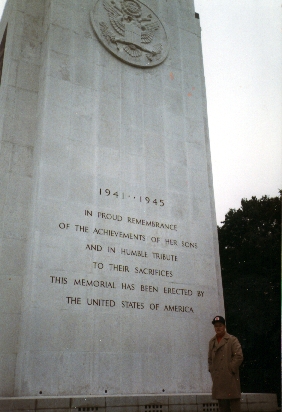 As it reads;
1941-1945 In proud remembrance of the achievements of her sons and in humble tribute to their sacrifices
This memorial has been erected by the United States of America.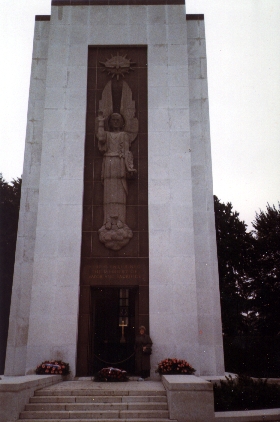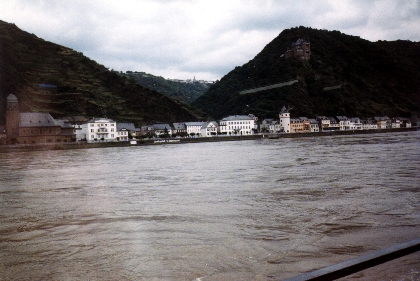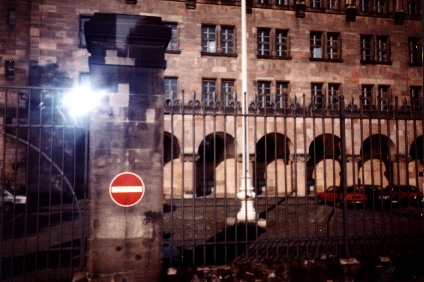 War Crimes Trials Building

Hitler Stadium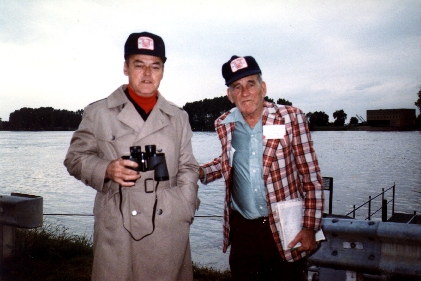 The original site of the first bridge crossing the Rhine River.
Arthur Boucher & Col. Bruce Reagan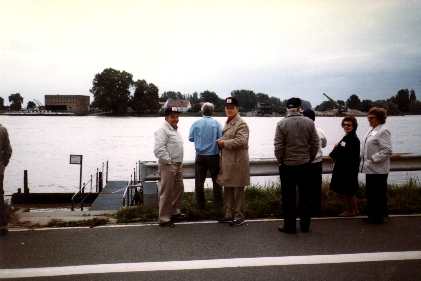 Back to trips index page